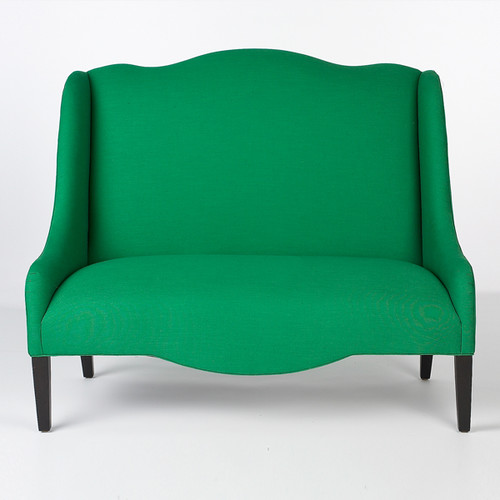 Hello, dear friends, today we are inspired by our recent series of
Emerald floral watercolors
and would like to talk about the Pantone's Color of the Year, Emerald Green. It somehow makes me think of the Directoire Style and the Nineteenth Century, the colorful Chinoiserie, Hollywood Regency, and Art Deco. It is a quite strong and vivid color that sometimes can be very tricky and difficult. Here we have prepared a list of simple tips that we hope can be helpful to you when deciding to introduce this trendy color to your home.
Ciao, cari amici, oggi siamo ispirati dalla nostra recente serie di acquerelli floreali colore Smeraldo e vorremmo parlare del colore Pantone dell'anno 2013 che è il verde smeraldo. Questo colore in qualche modo mi ricorda lo stile Direttorio e l'Ottocento, la Chinoiserie colorata e anche lo stile Art Deco. E' senza dubbi un colore molto forte e vivace che a volte può essere molto difficile da usare negli interni. Qui abbiamo preparato una lista di semplici consigli che speriamo possa essere utile a voi in caso decideste di introdurre questo colore alla moda nella vostra casa.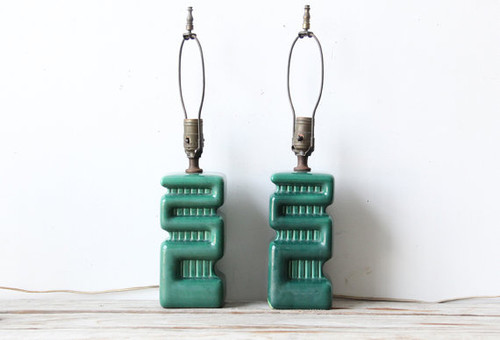 Use it in small doses


If you are convinced that you can not do without this color in your home, then you may want to use some emerald green accessories, like throw pillows, wall art, lamps, bottles, vases, decorative vessels or other housewares. It is not necessary to paint your wall with it, but you may add here and there a touch of lush green.


Va usato in piccole dosi

Se si è convinti che non si può fare a meno di questo colore nella vostra casa, potete sempre introdurre alcuni accessori verde smeraldo, come per esempio cuscini, quadri, arte, lampade, bottiglie, vasi o altri accessori per la casa. Non è necessario dipingerne una parete intera, ma è possibile aggiungere qua e là un tocco di verde lussureggiante.


Accents and details like vases, bottles and bowls in emerald green would add a touch of glamour to your bathroom or dining room.
Combine it with lots of white

If you add emerald green accents to your white wall, it will look great. The same with your white sofa, you can put an emerald throw pillow on it. Remember: emerald is a strong color and the more color you use in your home, the more you will need to add white. It depends of course on your personal taste, but sometimes it may be overwhelming, especially when combined with other strong shades.
Look at this gorgeous custom made wall panel that resembles malachite, designed by
Carlyn And Company Interiors
. It stands out in the entirely white bedroom. Even the accessories are white, no other color is used. Emerald and white look great together.
Abbinalo con tanto bianco
Aggiungendo piccoli accenti di verde smeraldo al muro bianco si possono ottenere dei grandi risultati. Su un sofà o divano bianco potete tranquillamente aggiungere un cuscino verde smeraldo su di esso. Ricorda che il verde smeraldo è un colore molto forte, quanto più viene utilizzato in casa, tanto più è necessario aggiungere del bianco. Naturalmente tutto dipende dal vostro gusto personale, ma a volte esso può essere opprimente, soprattutto se abbinato ad altre tinte forti.
Guardate questo splendido pannello di parete su misura che assomiglia a malachite, progettato da
Carlyn And Company Interiors
,
il quale si distingue in nella camera da letto completamente bianca. Anche gli accessori sono di colore bianco, nessun altro colore è stato utilizzato.
Find a vintage or antique piece
Distressed antique or vintage pieces will add the necessary bohemian and decadent look to your house, like this shabby chic aged rustic European cabinet from
86 Home
.
Trova un pezzo vintage o d'antiquariato
Pezzi d'epoca o vintage aggiungeranno quel voluto aspetto decadente e shabby chic, come per esempio questo armadio rustico Europeo in vendita da 86 Home.
Antique European Painted Cabinet from 86 Home on Etsy










Use it in un unusual way and have fun

It is not easy to use emerald green in your home, but we would definitely use these fantastic accessories, especially the toaster and the coffee maker.

Usalo in un modo insolito e divertente

Anche se non è sembre facile inserire il verde smeraldo, un tocco insolito potrebbero essere alcuni di questi accessori, per esempio il tostapane e la macchina per il caffè.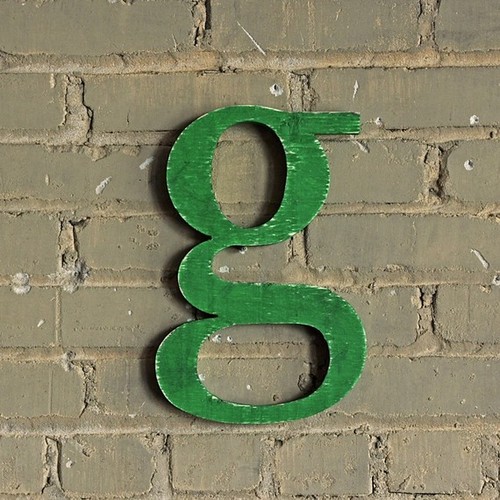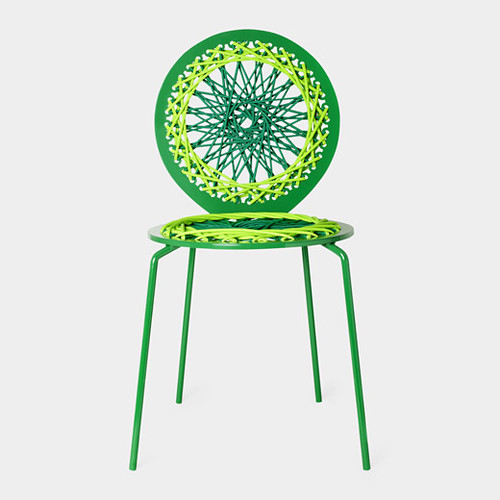 We are very curious to know what do you think of the color of the year. Do you find it interesting and how would you use it in your own house?
Ci fa veramente piacere sapere che cosa ne pensate del colore di quest'anno? Lo usereste in casa vostra e come esattamente?