Today's post features the British artist
Caitlihne
. She is a UK artist and illustrator. Her media include pen and ink, watercolour, digital and printmaking. She enjoy using her designs to create handmade cards and prints. She is inspired by many things amongst which are nature, birds, trees, myths, folklore and fabulous colours.
Here is the interview with her.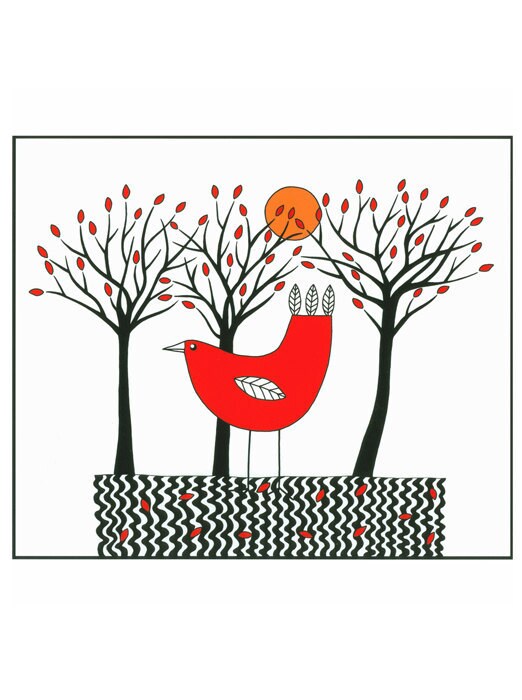 Tell us the five most important things about yourself.
I am a qualified nurse and midwife although I no longer practice.I am a certified treeaholic. I absolutely love trees, particularly old and gnarly ones with a history. My brother and I spent years tracing our family history and have discovered wonderful relations we didn't know we had. The earliest we have gone back is 1645 to Swaledale in Yorkshire. I am quite psychic and have had lots of strange experiences over the years. I am not religious but I am spiritual and believe every one and everything on the planet is here for a reason. I am particularly devoted to animals and birds but I don't even stand on ants because they too have their part to play, however tiny.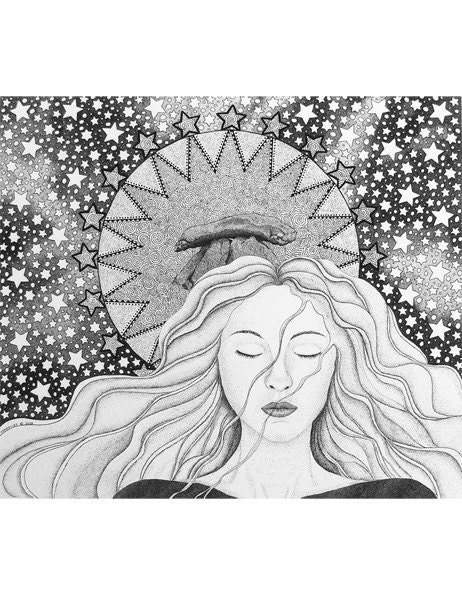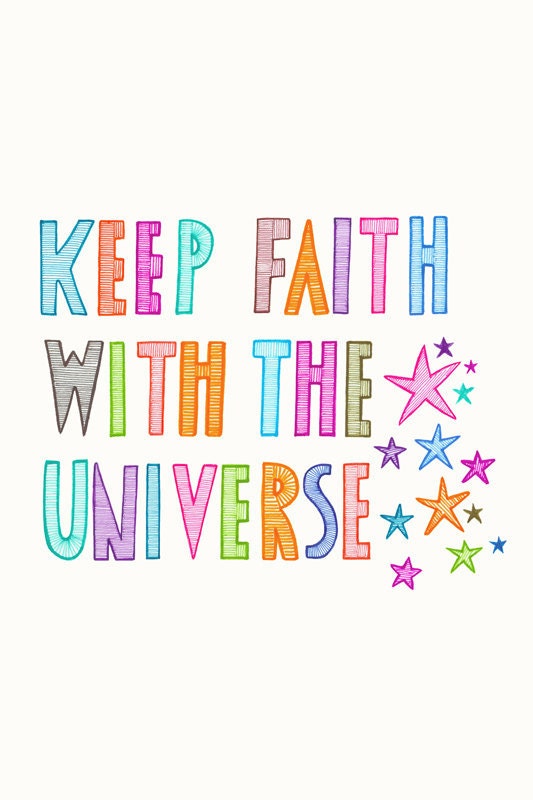 What inspires you?
Practically everything but if I have to narrow it down a bit I would say, nature, animals, birds - wild and domesticated, mythology of all countries, not just England, and my beloved trees of course. I am very inspired by the huge wealth of artwork to be found on the internet and blogs particularly. I also own a huge collection of art and craft books and magazines which I browse through when I am looking for inspiration for new work.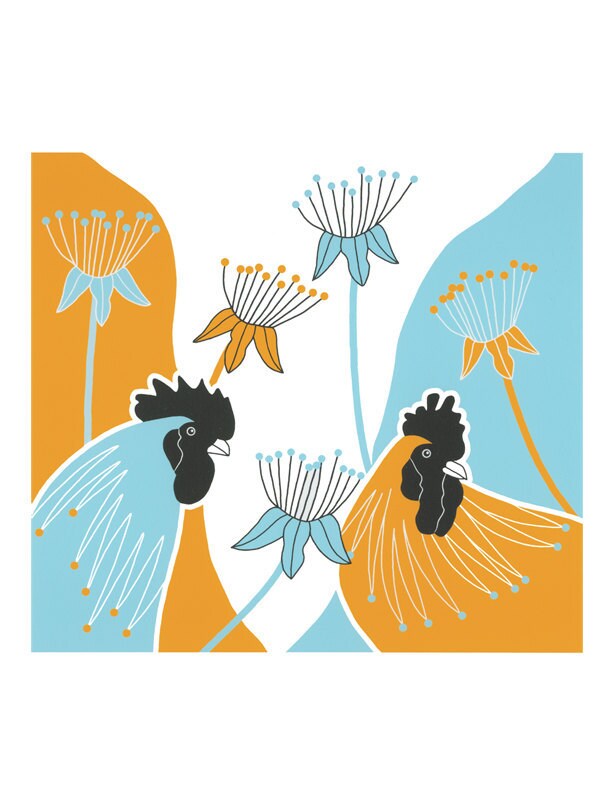 Your favorite subject to paint or draw?
My favourite subject for drawing is probably women with birds in the picture somewhere. They are usually to be found on shoulders or heads. I like drawing clothing detail and hair too. In fact, the more detail the better. I am not a minimalist. I like to be quirky and a bit weird sometimes.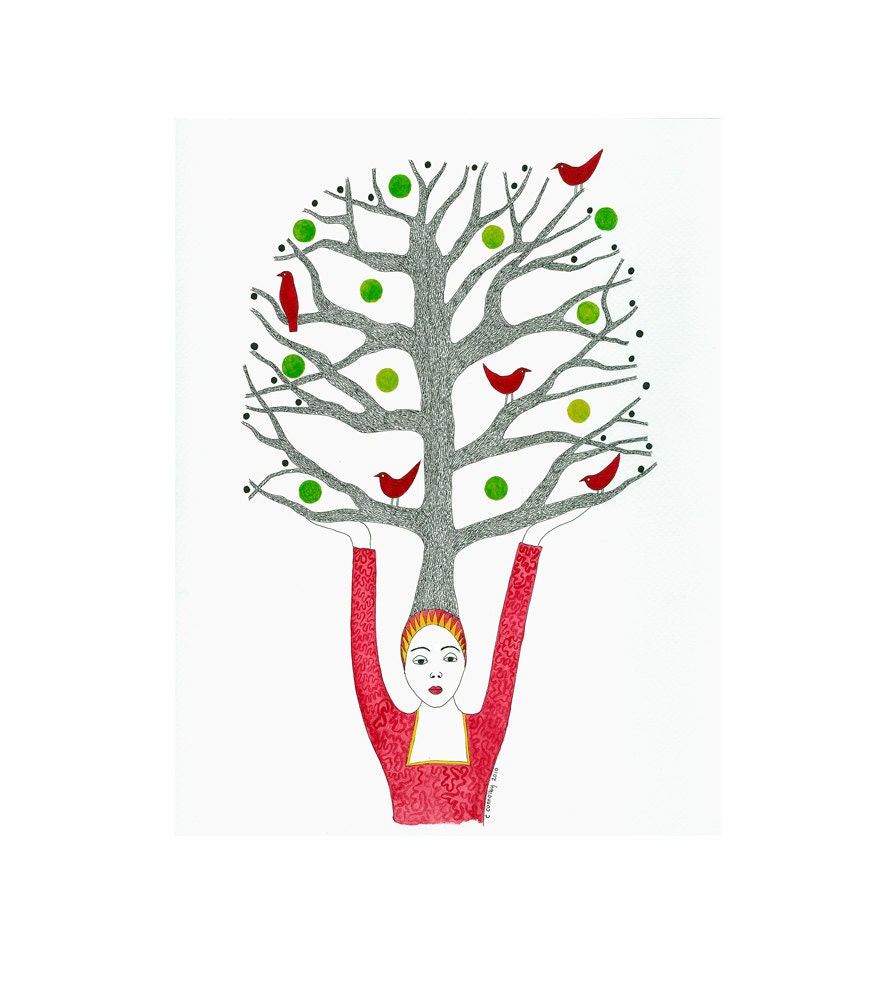 What you are working on?
I have ventured into the realms of commissioned art recently and also have licenced my art for greetings cards etc. My greatest love is drawing with very fine pens and watercolour and I am working more on originals now rather than the digitally coloured prints I have produced in the past. I am also getting my etching press out of mothballs after Christmas and will be doing some drypoint printmaking which I love.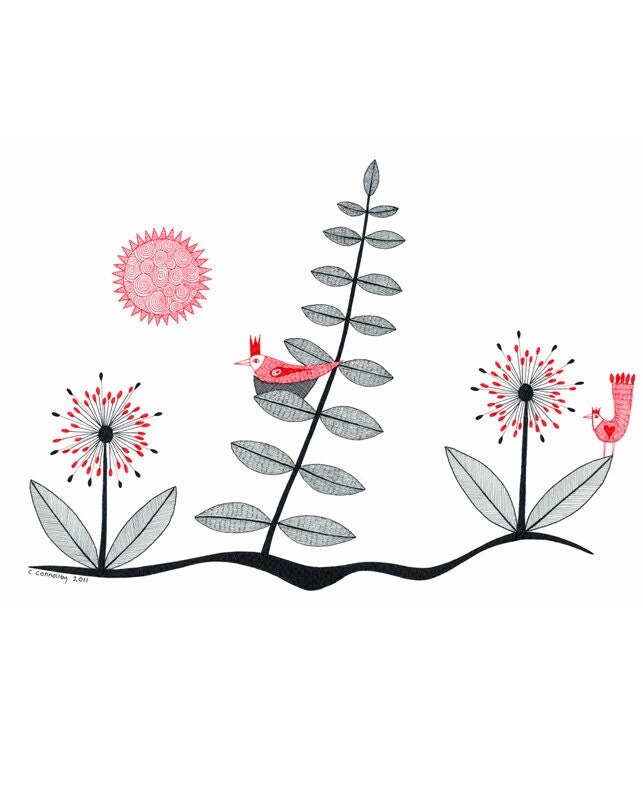 See Caitlihne's artwork in
her etsy shop
.